April 22, 2013

Dear Friends,

Today, April 22nd, marks the 43rd celebration of Earth Day. Started by environmental activists in 1970, Earth Day is both a time to appreciate the natural beauty of our planet and reaffirm our commitment to protect it.

I remember celebrating the first Earth Day as a college student. Locally, it is amazing to look back at the history of cleaning the Connecticut River; clean water has transformed recreation in western Massachusetts. The importance of maintaining clean water in the Connecticut River is still crucial, and you can find out how to help here.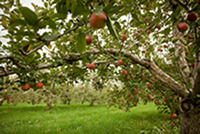 Earth Day is considered the largest secular holiday in the world and is celebrated by more than a billion people in 192 countries. The Earth Day movement was designed for students of all ages to learn about the importance of protecting our natural environment and the damage its destruction can have on human society.
After witnessing the devastation of the 1969 oil spill in Santa Barbara, California, Senator Gaylord Nelson created Earth Day as a national day for "teach-ins on the environment". Nelson, a Democrat from Wisconsin, along with Republican Congressman Pete McCloskey and environmental activist Denis Hayes organized the first Earth Day in 1970. To learn more about the history of the Earth Day movement click here.


The Environmental Protection Agency (EPA) was created just eight months after the first Earth Day in 1970 by President Nixon. The agency was charged with making sure all Americans are protected from environmental hazard and coordinates the national effort to reduce environmental risk. Every year on Earth Day, the EPA helps coordinate volunteer opportunities around the country. To see how you can volunteer to help the planet click here.


The National Academy of Sciences has published a video series detailing the effect climate change is having on our environment, and what it means for our future. The videos discuss the connection between greenhouse gases, the surface temperature of the earth and its impact on extreme weather. To see the full video series click here.
Every April 22nd we take time to appreciate the natural beauty that surrounds us. Earth Day should serve as a reminder of the important role we play in protecting our planet. To learn more about ways to live a green lifestyle and find volunteer opportunities for Earth Day in the community, please visit my website.

Sincerely,




Richard Neal
U.S. Congressman
Click here to unsubscribe
Washington Office: 2208 Rayburn House Office Building • Washington, DC 20515 (202) 225-5601
Pittsfield Office: 78 Center Street • Pittsfield, MA 01201 (413) 442-0946
Springfield Office: 300 State Street, Suite 200 • Springfield, MA 01105 (413) 785-0325

***This e-mail is sent from an unattended mailbox. Please do not reply to this message. To send a response, please
click here
.***