March 19, 2013



Academy Day 2013
Sunday, April 28, 2013, 12:30 PM
Westover Conference Center
Westover Air Reserve Base
Chicopee, Massachusetts

Base regulations require pre-registration for this event by April 15, 2013.

Please complete the Registration Form and return it to the Springfield Office.


Do you know someone who is interested in pursuing a nomination to a United States Service Academy?

Each year I have the privilege of nominating a limited number of people to four of the five service academies. The honor of attending a service academy comes with an obligation and commitment to serve in the military for a minimum of five years upon graduation. The application process is different from most college applications, and in order to provide an overview of the service academies and the nominations and appointments process, I host an annual Academy Day to help young people determine if an Academy or similar education is something they would like to pursue, and to help them navigate through the process.

Academy Day is held each year on the last Sunday in April at the Conference Center, at Westover Air Reserve Base in Chicopee, Massachusetts. All those who would like to attend, MUST pre-register using the form above.

The United States Military Academy; United States Naval Academy; United States Air Force Academy; and the United States Merchant Marine Academy all send representatives to Academy Day.

In addition to the four service academies that require Congressional nominations, the United States Coast Guard Academy; Mass Maritime Academy; Norwich University; and ROTC programs all have representatives at Academy Day, making it a useful resource for anyone interested in pursuing an academy or military education.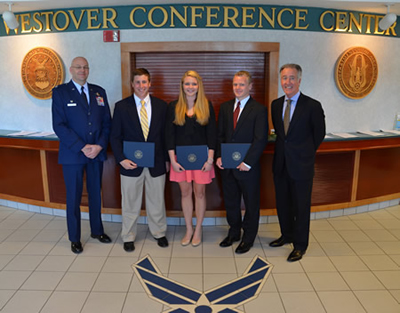 2012 Service Academy Appointees
L-R: Col. Steven Vautrain, Commander 439th Air Life Wing;
US Naval Academy Appointee Matthew Caine;
US Air Force Academy Appointee Alyx Darger;
US Miliatry Academy Appointee Bryan Fydenkevez;
Congressman Richard Neal


Sincerely,




Richard Neal
U.S. Congressman
Click here to unsubscribe
Washington Office: 2208 Rayburn House Office Building • Washington, DC 20515 (202) 225-5601
Pittsfield Office: 78 Center Street • Pittsfield, MA 01201 (413) 442-0946
Springfield Office: 300 State Street, Suite 200 • Springfield, MA 01105 (413) 785-0325

***This e-mail is sent from an unattended mailbox. Please do not reply to this message. To send a response, please
click here
.***